About Resort
The begining
Situated on the beach front of Devbaug, the name itself reflects the beauty of heaven. A narrow stretch of land covered with palm trees between Arabian sea on one side and a creek on the other side. The beach resort with almost all rooms facing wide on ocean side with a magnificent view. A relaxing infinity pool, deck area & lawn area, the modern architecture and interiors of the resort makes it truly wonderful.
The intimate side of our 20-rooms resort enables us to provide personal customer service so we can help you during stay in Devbaug and ensure you have a great experience.
We are delighted that our guests were happy with our service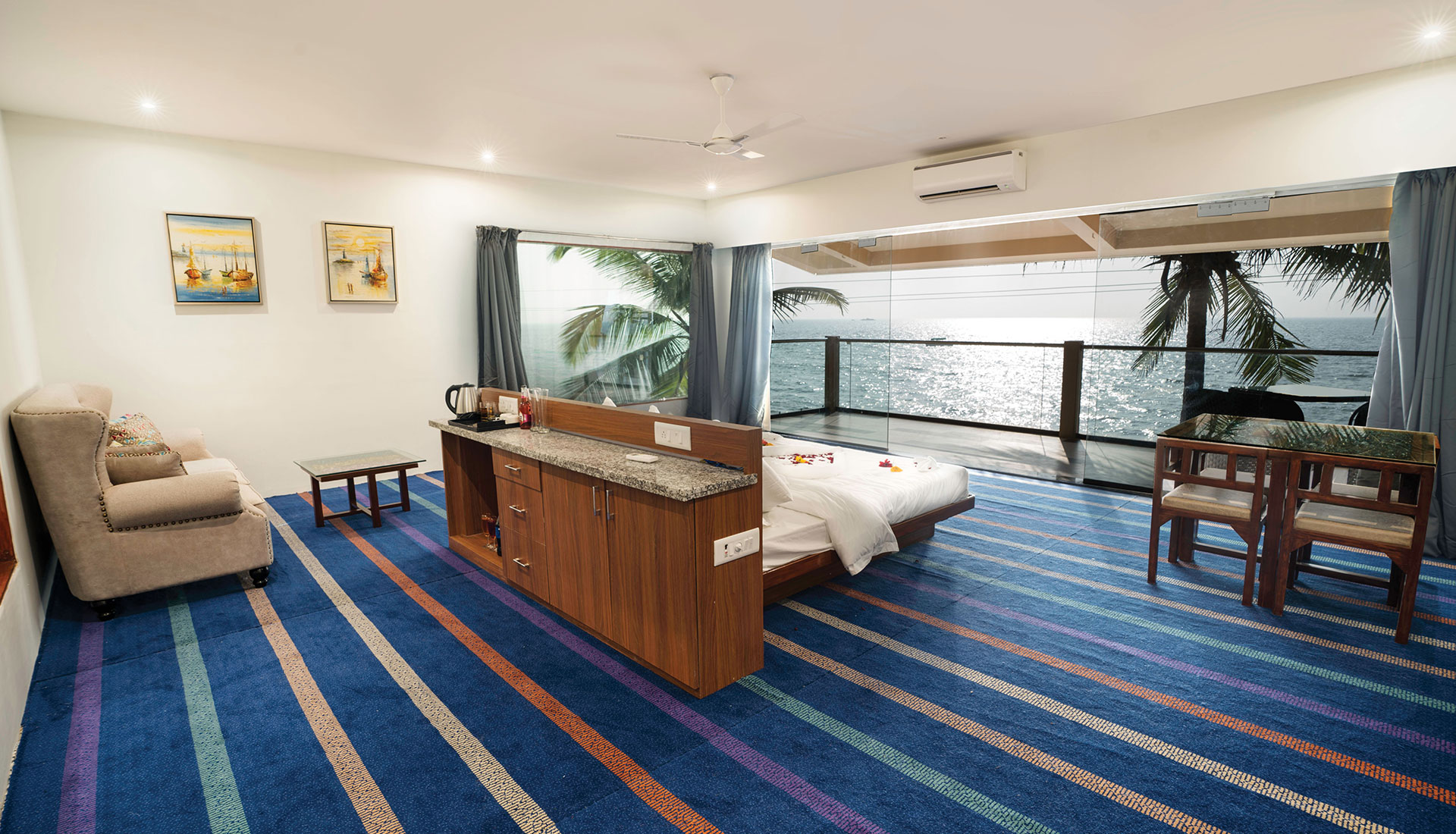 A little more...
Our resort is a perfect base for outdoor adventure holidays, scuba diving, exploring the coast path or enjoying the beach. Our resort is in a perfect location and are situated with beautiful sea views of the Devbaug coastline. Our resort offers unique qualities of services. All our suites & rooms are luxurious and well architected, individual rooms have decked balconies which are perfect for enjoying a high tea in front of sea, they are equipped with all modern amenities of every need. Whatever you are looking for, be it a weekend short break, a midweek retreat or something longer, we make your holidays memorable and we know that you'll have a fantastic and relaxing holiday with us… We are passionate about our resort, and we are constantly investing in and updating to ensure that we offer you the best accommodation and facilities.